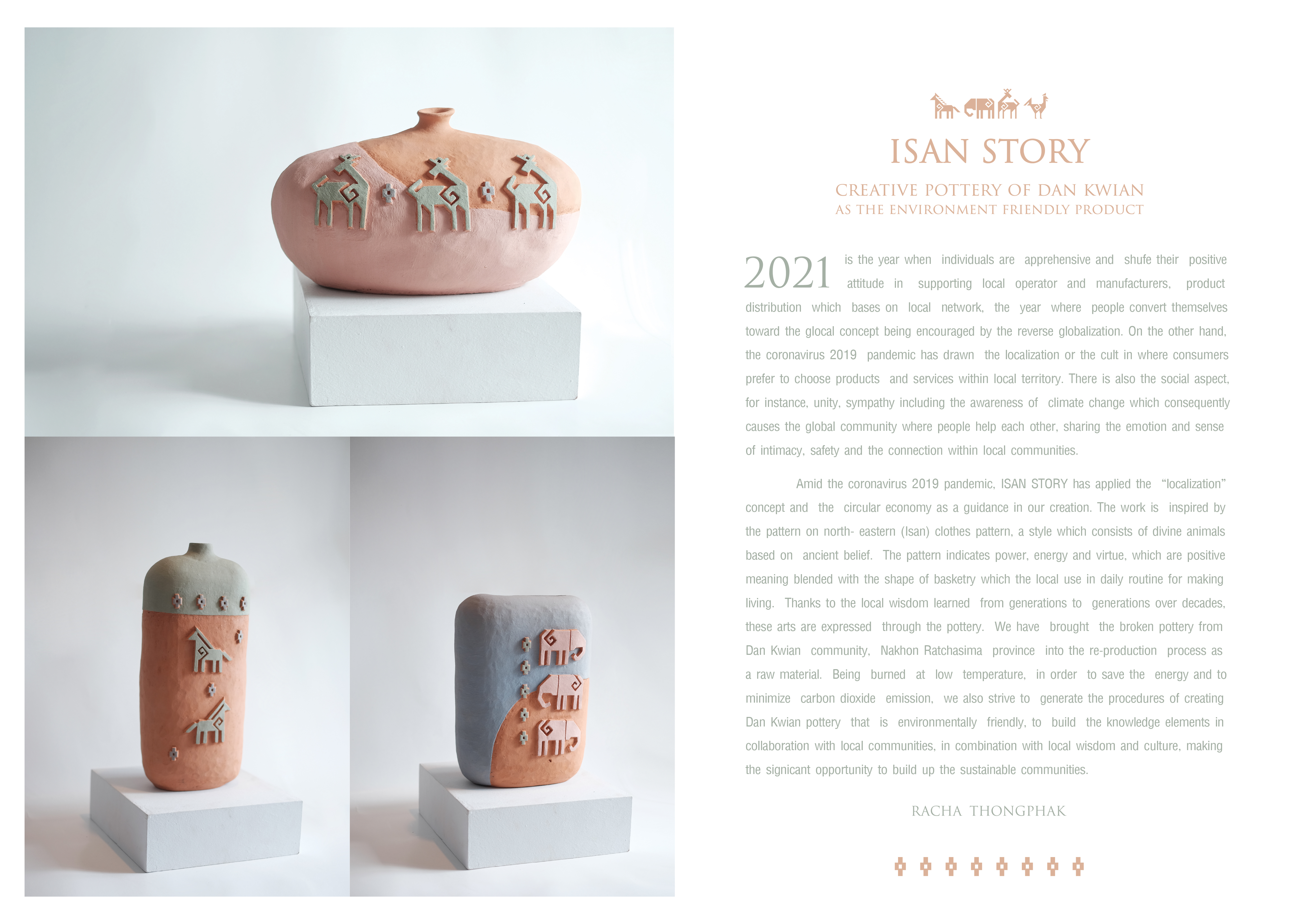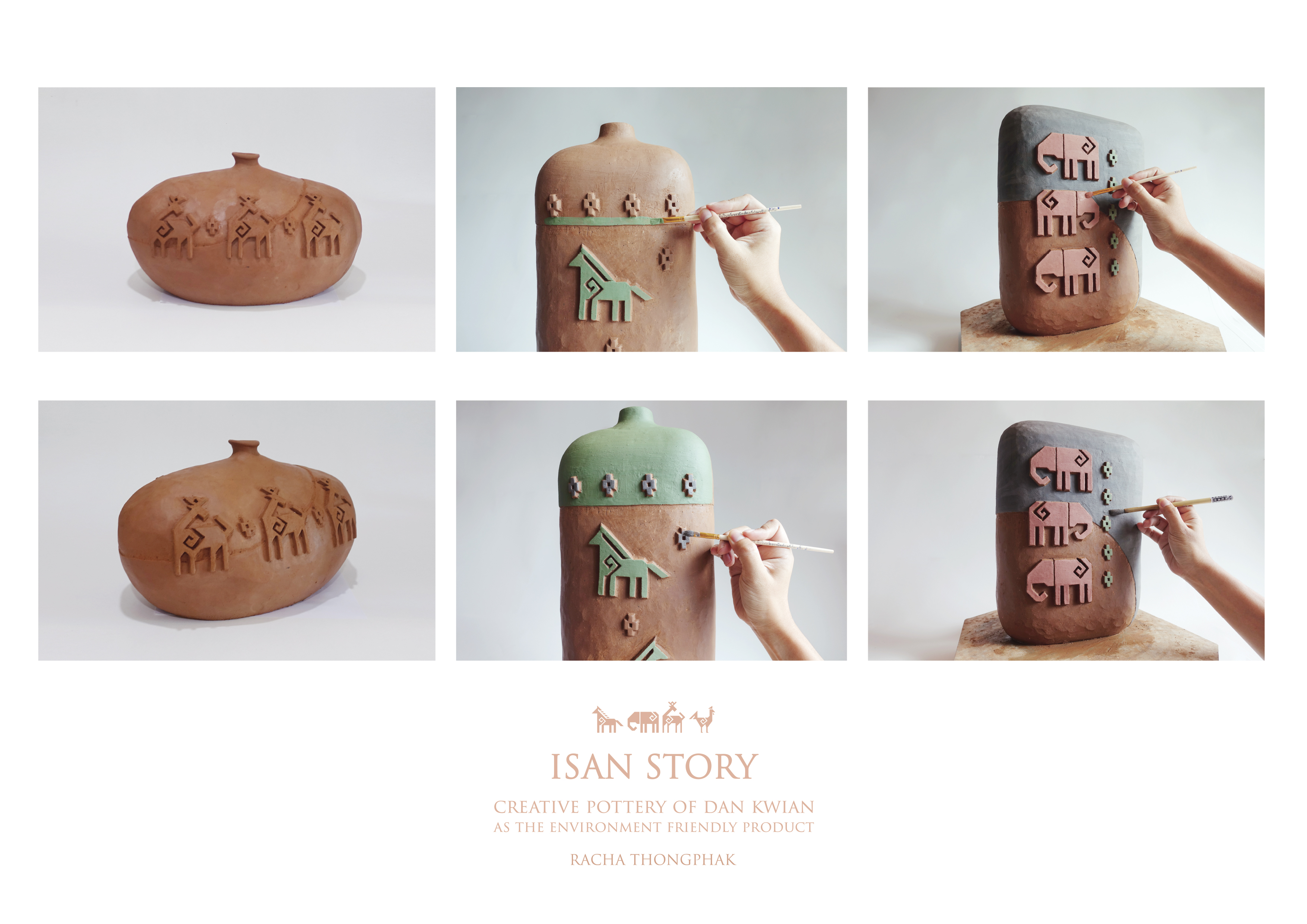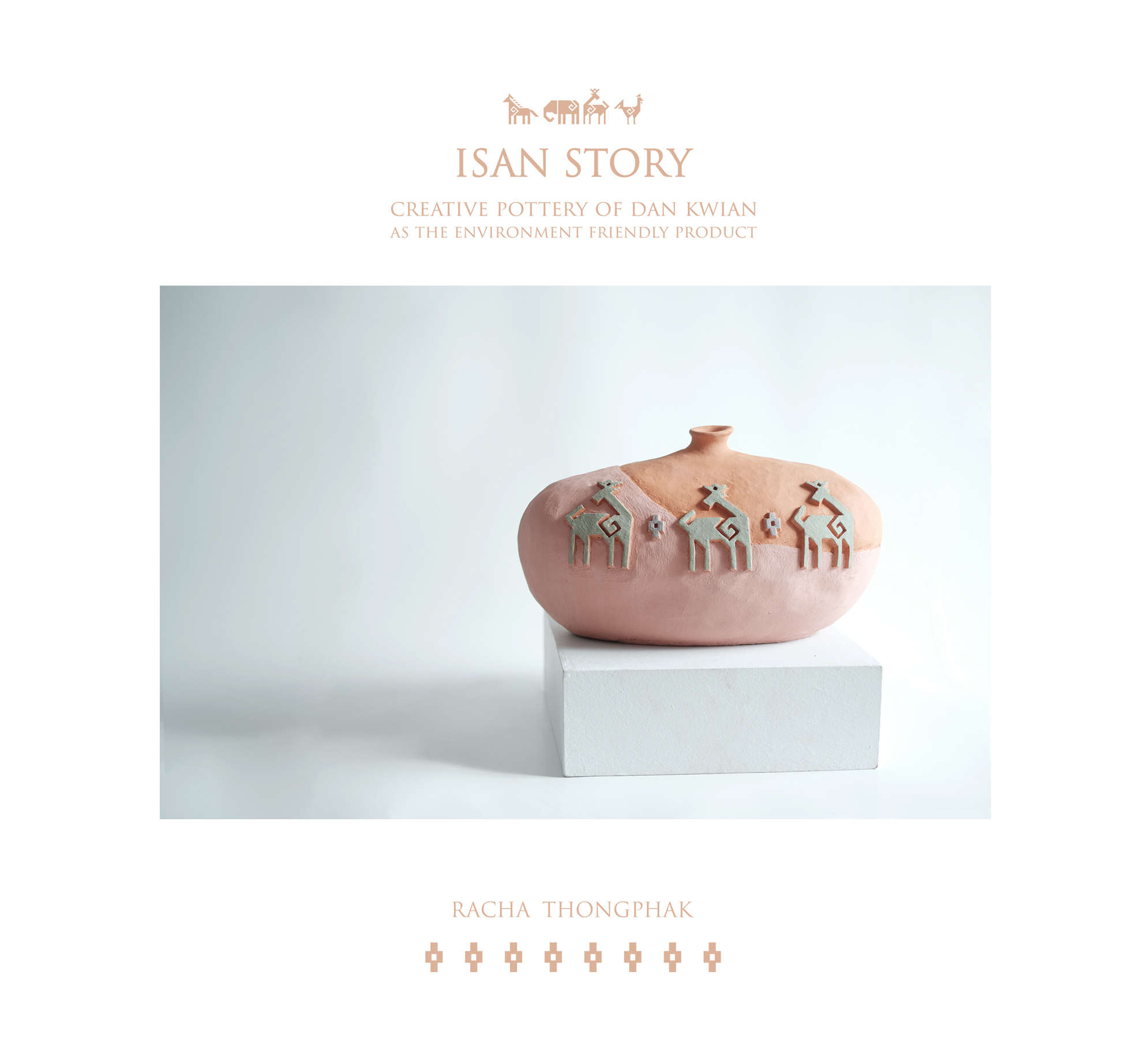 ISAN story

Racha T
Silpakorn University

2021 is the year when individuals are apprehensive and shuffle their positive attitude in supporting local operator and manufacturers, product distribution which bases on local network, the year where people convert themselves toward the glocal concept being encouraged by the reverse globalization. On the other hand, the coronavirus 2019 pandemic has drawn the localization or the cult in where consumers prefer to choose products and services within local territory. There is also the social aspect, for instance, unity, sympathy including the awareness of climate change which consequently causes the global community where people help each other, sharing the emotion and sense of intimacy, safety and the connection within local communities.

Amid the coronavirus 2019 pandemic, ISAN STORY has applied the "localization" concept and the circular economy as a guidance in our creation. The work is inspired by the pattern on north- eastern ( ISAN) clothes pattern, a style which consists of divine animals based on ancient belief. The pattern indicates power, energy and virtue, which are positive meaning blended with the shape of basketry which the local use in daily routine for making living. Thanks to the local wisdom learned from generations to generations over decades, these arts are expressed through the pottery. We have brought the broken pottery from Dan Kwian community, Nakhon Ratchasima province into the re-production process as a raw material. Being burned at low temperature, in order to save the energy and to minimize carbon dioxide emission, we also strive to generate the procedures of creating Dan Kwian pottery that is environmentally friendly, to build the knowledge elements in collaboration with local communities, in combination with local wisdom and culture, making the significant opportunity to build up the sustainable communities.