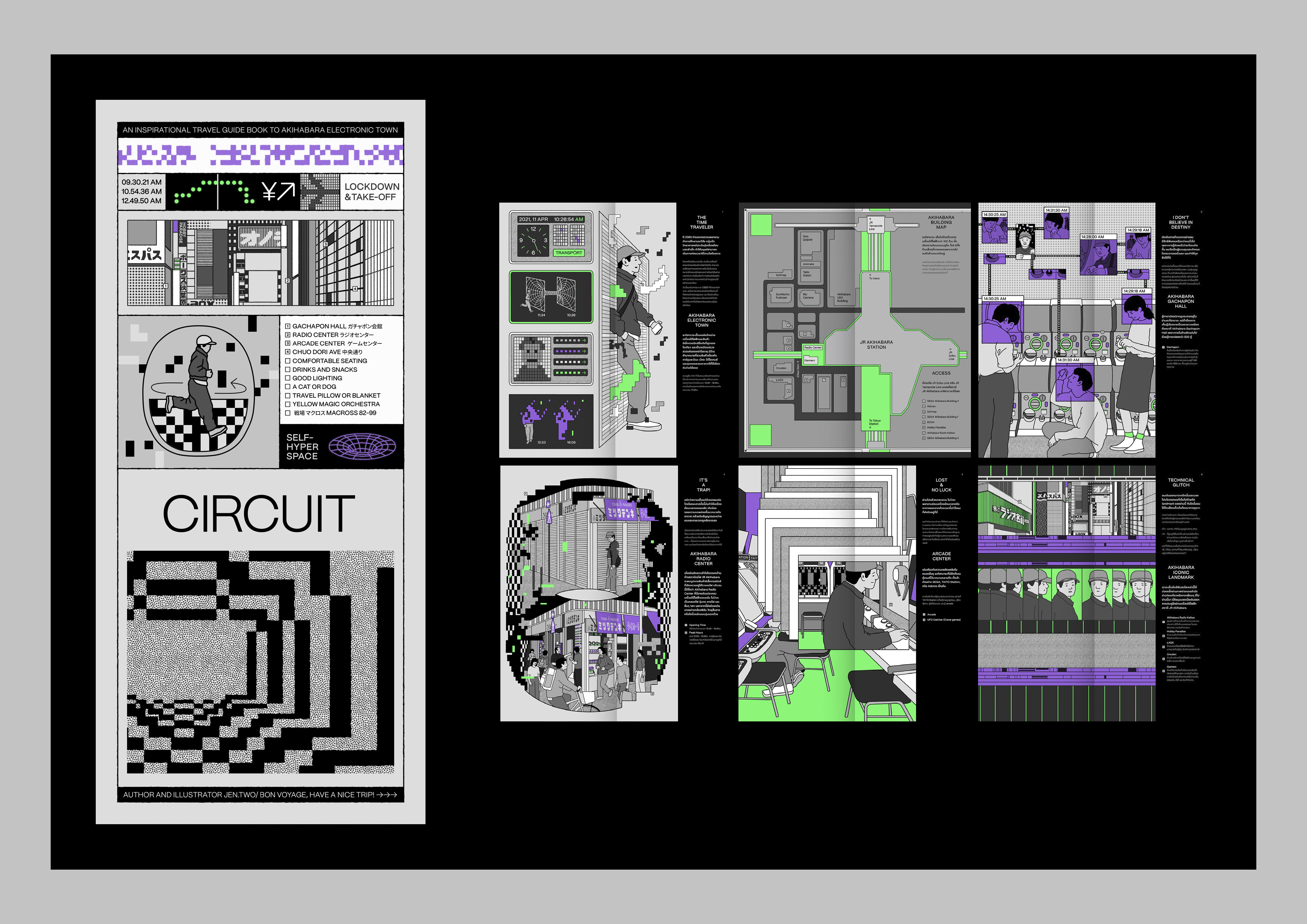 Retrofuturism Guidebook

Janejira
Chulalongkorn University
Retrofuturism is a movement in the creative arts, defined as the past vision of the future. The technology that carries people away from the harsh reality to the brighter future. As the same time, we're currently encountering the COVID-19 pandemic which affects millions of people's lives. The concept of this guide book is Self- Hyperspace, which hyperspace is a term in science fiction using to describe the action of warping into alternate dimension. Self-hyperspace guide book, therefore, bring out the readers' imagination and take them out to exciting adventure while not being able to go anywhere.